TINY TIPS FOR TIMES OF CHANGE
⁉️ With increasing "uncertainties" you might feel the rug being pulled out from under your feet. When you are worried or destabilised, feeling happy is a stretch. It isn't as hard as it appears to be at times.
As humans we have needs. 😘 These are fundamental to our physical, emotional and mental well-being. We all have physiological needs like food and rest. We all have stability needs like an income to pay the bills. We all have belonging needs like have people who care about us and us about them.
When you do most of these each day, even just for a few minutes, you will notice how much easier it is to be happy… despite uncertainties in the world.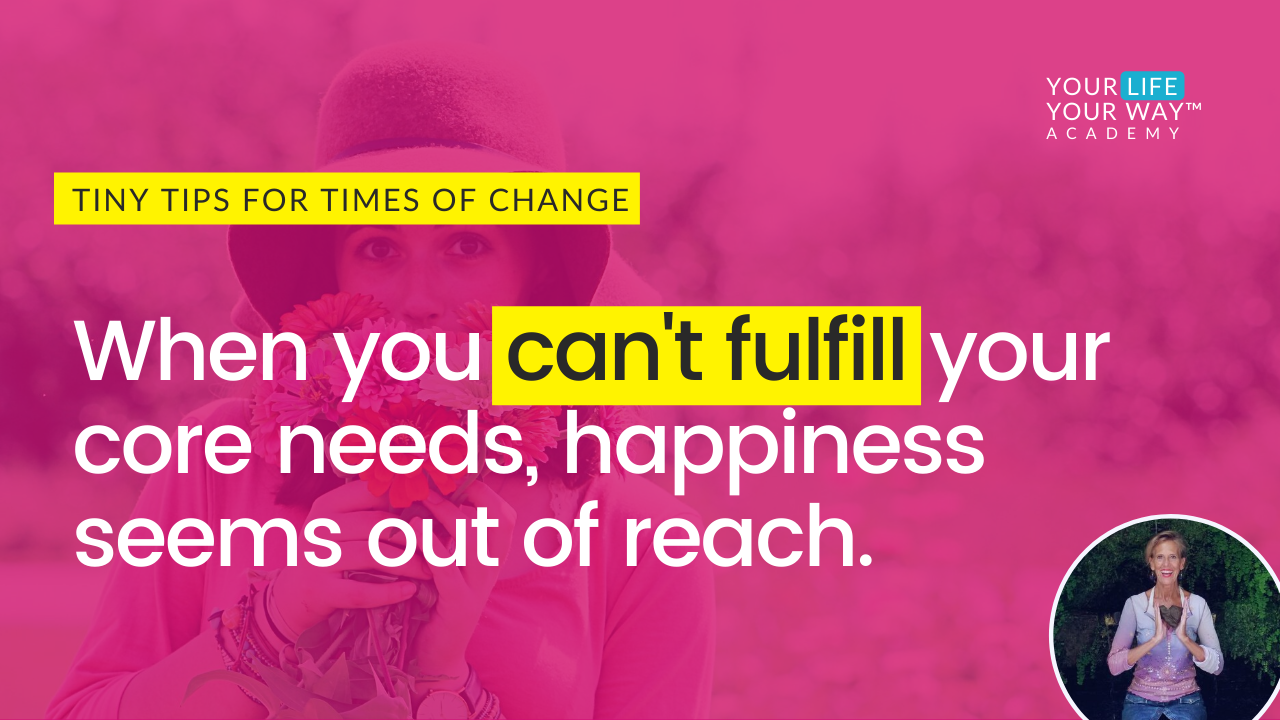 When you lack any of these, happiness seems out of your reach. You can't force yourself to be happy if you don't enjoy your job or have difficulties in a relationship.


✅ Here are 12 Tips that can support you slowly but surely finding your footing again. Try your best to integrate these suggestions into your day.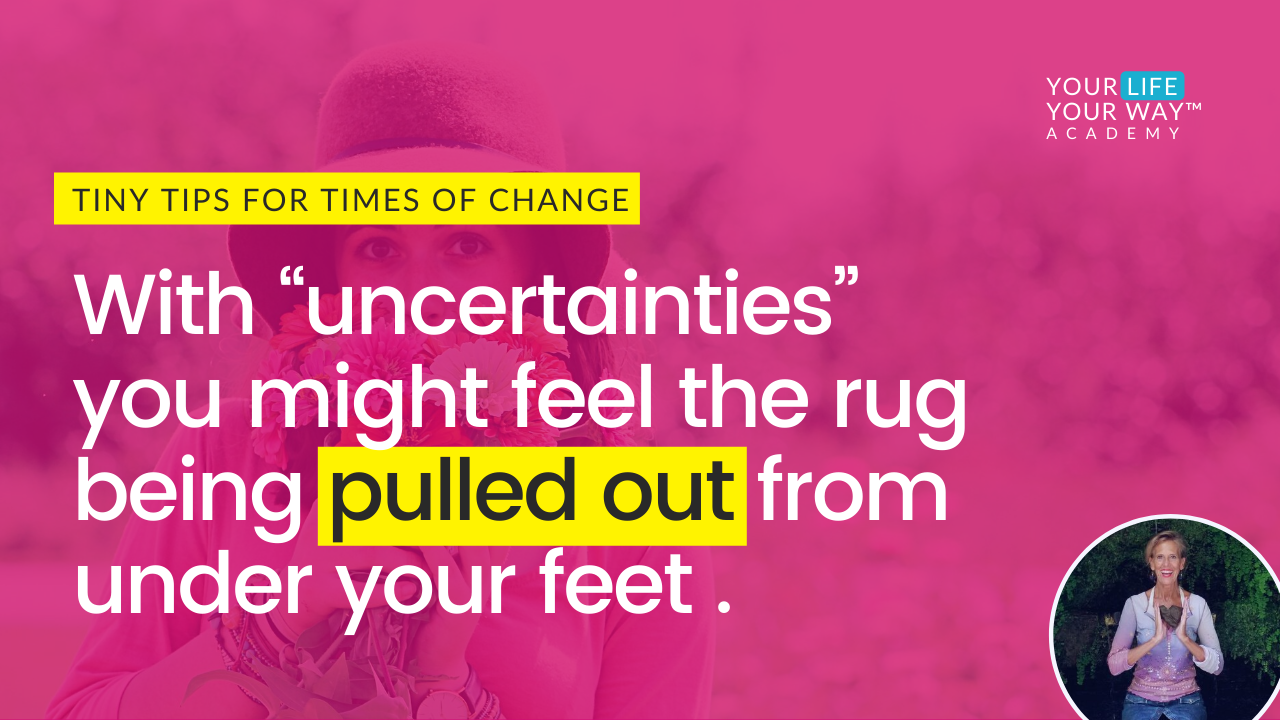 TIP 1: Deepen your relationships. It is essential to happiness. 👩‍❤️‍💋‍👨 Create a network of people with whom you can show up real. People are different, accept people for who they are and in whatever stage they are in their life. We all have concerns. Find people you can voice yours to without complaining, but for the scope of finding solutions.


💢 Keep away from clashes, constant arguments, who is right or wrong and let go of all kinds of resentments. If arguments seem inevitable still try and make an effort to understand the situation and you might just start to get along better.


TIP 2: Be thankful. It is a great attitude. 🙏 We do have so much to be thankful for. Taking time to thank those who provide even the smallest thing will help you realize how abundant your life is.


TIP 3: News is stressful. 😩 Get less of it. Discern between the "show people" and real reporters doing their job. Stop with gossip too and repeating what you hear. Use your words to elevate people, your situation and theirs. Stay away from fear mongering.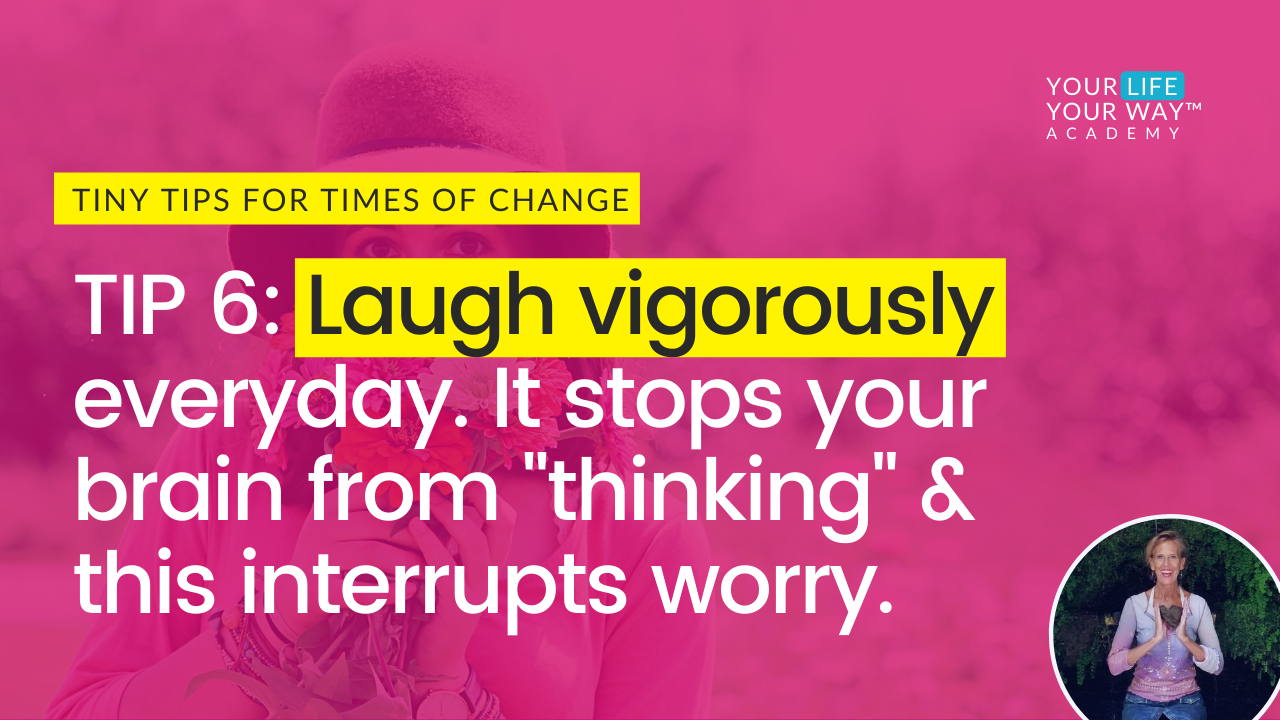 TIP 4: Be part of a spiritual group. The singing, chanting, prayers and meditations are calming. These simple practices encourage inner peace. 😄 They are also very archaic meaning they have been around a long time. Most of these are based on breath work. No need to reinvent the wheel, breathe deeper and better.


TIP 5: Manage your time. ⏰ Time is invaluable and too important to waste. Be intentional with tasks. Bunch errands or chores so you spend less time getting places. Do things that require concentration when you are mentally fresh. Smile while doing everything.


TIP 6: Laugh and laugh vigorously everyday. Search for good jokes! Heard a good joke then tell your friends or family about it. 🤣 As they also say: "Laughter is the best medicine". When we laugh, our brains cannot think. Therefore it interrupts you worrying.


TIP 7: Communicate your feelings, affections, friendship and passion to the people around you. They don't have to understand nor are you forcing them too. 🤗 Being real is being responsible for how you feel. It is your stuff to resolve. Not theirs.


TIP 8: Try your best not to keep pent up anger or frustration, this is bad for your health. What does not come out, eats you inside. 🍭 Instead find ways of expressing them in a way that will not cause more injury or hurt to anyone. You might take a swift walk to release the feeling of boiling inside. It is better not to take a run or drive. 🚘 When angry you are less concentrated.
THE WORLD'S MOST PROFOUND PERSONALITY PROFILE
More Clarity, Confidence & Energy Starting Now!
Unlock your hidden potential to excel in every area of your life thanks to the power of the world's most profound & precise Personality Profile!
Just $48
!
Try your best to integrate these suggestions into your day.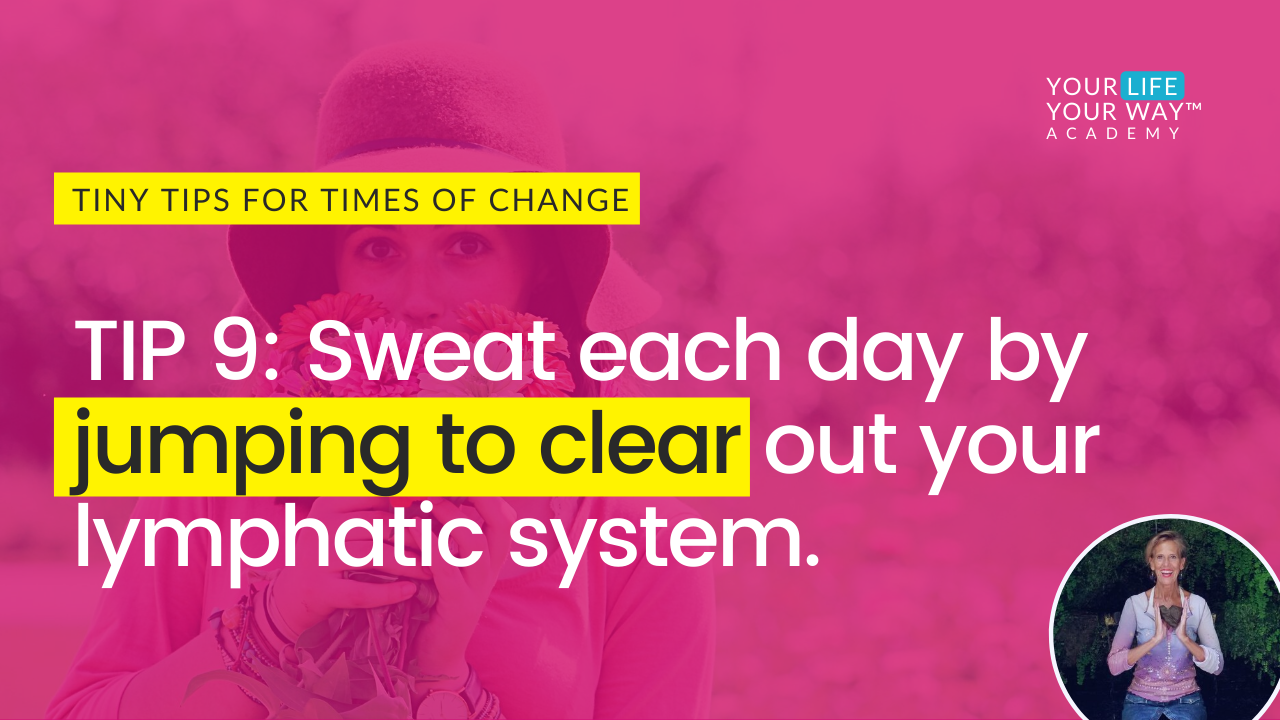 TIP 9: Working in the flow brings great personal contentment. It gives a sense of being capable in finishing our tasks. 🏝 Work on things that you feel are valuable of your time.


TIP 10: Learn something daily. It can be a joyful and very useful exercise. It also makes us open our horizons. 🧠 Keep your brain sharp. Do Sudoku exercises to offer it new stimulus. With stress your brain gets foggy to protect you. You forget things. Notice this when it happens and shift it.


TIP 11: Sweat each day. 🤾‍♀️ It clears out your lymphatic system. How about jumping rope or on a mini trampoline - rebounder for 20 minutes? Get outdoors and breathe! Do things that your body was made for - move and oxygenate.

TIP 12: Avoid exposure to negative elements like loud noises and hazardous places.💥These set your nervous system so your brain tells you to stay in fight or flight mode. Keep away from toxins too and do a monthly detox on one main organ, like a liver cleanse, intestinal cleans, etc.


✅ When you do most of these each day, even just for a few minutes, you will notice how much easier it is to be happy… despite all the unsettling things in the world.

When you want to feel more in "control" of what you have control over (only yourself) then get your Personality Profile here on the Your Life Your Way Academy in one of the many life changing mini courses on how to make change easy, how to being your best and how to increase your self confidence. See you in one of our courses!
The Power of
Really

Knowing

Who You Are

Discover all your innate talents in amazing Masterclass Trainings with your Unique Personality Profile. CLICK THE BUTTON TO FIND OUT MORE.
Meet the CREATOR & FOUNDER
Diana Dentinger
If you meet me in person you will notice I have tons of energy. I have intuitively known my purpose ever since I was a kid in a huge family, wanting to figure out what made all my 250 relatives different from each other. This was the beginning of my search to find these answers.
For my Methodology I was Awarded Top 100 World Women Achievers 2018 called "A Woman of Substance" for the Creation of the Your Life Your Way™ Profile & Coaching, fruit of 20 years of rigorous research, study with top European Behaviour Experts and completion of my education as a Neurobiology therapist for Psychosomatic Illnesses.


I am a trendsetter, differentiating myself from traditional Corporate Trainers and Coaches, bringing lightness, play and metaphor creation into Strategic Success Planning as well as profound Science & Spirituality. I've been doing this in the Personal & Professional Development Industry since the end of the 1980's living in Italy raising my 4 children.
Never miss our news & special offers on Courses!
Thanks for signing up! See you in one of our amazing Courses or Free Quizzes! ENJOY your stay.
Get weekly updates on inspirational content, live streams, podcasts and more directly into your mailbox. We respect your privacy.
Got Your Personality Profile Yet?
A Fun DIY Journey to Play All Out in Life

The
Best You Yet

Course


You get Your Complete Profile so You know Yourself in the 12 Facets of Personality & can create a Life on Your Terms, Happier & Healthier.


You are SO MUCH MORE than you are being right now. Be Your Best with ease.

Created with