Top
21st Century

Coaching Tools for Changing Times


Are you an excellence driven Life or Business Coach ready to free up your time for more clients, more profits and more fun? Hop on a Call with Diana Dentinger to learn how!
Gain a Competitive Advantage over the Masses of Coaches who lack Personalised Tools
Personalise Your Programs for Faster Results, Higher Completion Rates & More Referrals
Interested in the Facilitator Program?
See the options for Booking a Discovery Call
The Your Life Your Way™ Methodology sets You apart
Leading Edge Tools to become an Outstanding 21st Century Coach for the real needs of people living in challenging times.
Most Coaches spend too much time getting clients clear about what they want
People now are more "impatient" wanting a "quick fix" to whatever challenge they have. It is so disappointing when you see your client dabble with their life. Instead with the Your Life Your Way™ Methodology, you get your clients crystal clear about who they are and what they really want in a few short hours. Afterwards they are better able to make decisions for how to move forward in a way that fits and feels great!
Most Coaches don't have a way to fully understand their client's needs
When someone hires you to Coach them, it is vital that you really understand their needs. Personality Needs are inner, innate drivers. But most people don't really understand themselves enough to formulate properly what they want. So your client's explanation might be vague or superficial. Instead once you guide them through their Personality Profile your work is easier & their results better.
Most Coaches don't realize the money they are leaving on the table!
You have a client and hopefully you also have their trust. Once they get the results you helped them with, they might have other things to improve. But if they only know you for your "niche" they might go find another Coach for that desire. Having their Personality Profile, you are able to guide them to make positive changes in every area of life, charge more for it and be the "go to" person for their friends.
More and more people are feeling lost and empty. They need support becoming confident & successful. When you offer that to them it is a massive Win-Win as you transform lives and create a lucrative Business as a Coach & Trainer!
Diana Dentinger
DO YOU HELP YOUR CLIENTS KNOW THEMSELVES?
Behavioural Research shows that the most Effective People are the ones who understand themselves! Ready to be more effective with your clients?
Get them Clear
The clarity we suggest is getting your clients clear on these things in this order: first on who they are, then why they are here, then where they excel and then finally what they want to do.
Get them Confident
Confidence only comes after clarity. Getting your clients to feel confident is not a technique, but rather a profound feeling they can trust in themselves and their inner knowing.
Get them Energised
Energy can be self generated. There is the physics of Personality with "know thyself" in which quantum light enters the cells so the more your client is being who they really are, the more energy they have.
kind words by CLIENTS WORLDWIDE
Praise from High Level Professionals for the
Your Life Your Way™

Personality Profile & Methodology
"This program is astounding. After a 2 Day Intensive with Diana I even got my wife, sister and children coached. Everyone needs Your Life Your Way. Thanks for making it accessible to more people!"
Miguel Ribeiro Ferreira
CEO Fonte Viva, Shark Tank Judge
Portugal
"Treat yourself to time with Diana and watch magic happen! She has simplified a complex topic and gives you practical and fun ways to integrate and implement what you discover about your true north."
Nancy Allen
"I got more out of 2 days with Diana than in 8 UPW's. I was even involved in the organisation of Robbin's events. This is just what I was looking for in my own Personal and Professional Development."
Callum Bridgeford-Brice
CEO No. 1 Online Heath Store
Great Britain
I help Excellence Driven Life, Relationship & Business Coaches, as well as Holistic Practitioners, free up their time for more clients, more profits and more fun!
First book a Discovery Call. You can choose a 60 minute Business Clarity Call to see how the Your Life Your Way™ Methodology fits into your Business Model. Or you can have a 90 minute Personalized Coaching Call that includes your Personality Profile. After either Call, when we both feel there is a solid commitment, we discuss the options for Certification fees and you begin!
Learn what no other Coach Certification Program can teach you: the real Science of Personality, Purpose & greater Human Potential along with the real Art of Coaching.
Coaching with Real Neuroscience
Your brain runs your show! So the best way to improve, get clear on what you want and reach your results is to follow the brain's principles. Seeing is believing and achieving for all of Diana's clients as they draw how they see themselves before and after their Personality Profile. The changes are mind blowing! Everything else you hear about "change your story" or work on your mindset are not effective nor long lasting.
The Power of a Profound & Precise Personality Profile to Catalyze Long Lasting Change
"I realised there was a missing element. Meeting Diana bridged that part. In the last few days... I have switched around how I run my life and it has already released so much energy in me. What Diana does is so complimentary to the health side of things. Unless you are running your mind in the way to really be you, it sucks your energy."
"I got the profile and I got hooked. Because getting the profile back, it was a striking moment. It's like getting a mirror. Reading the words that describe you, it's like somebody put the mirror in front of you which you hadn't looked at for a long time... here was something bringing out the best in me...."
"Diana brought me something special. She has a capacity of looking into you. She's a lovely person, amazing. I know a lot of people in the Coaching world, but she's special. Because I think she has tools that nobody has. Since I met her I started getting all these new clients, CEO's... I needed the vision that Diana gave me."
Who is this
Coach Facilitator Certification

Program for?
1. Established Coaches who lack the Knowledge & Science behind Individual Motivation
What has motivated you to get where you are not necessary is inspiring for your clients. Without knowing how to keep them moving forward, their way, you risk them dropping out of your programs or not getting results. This hurts your reputation long term.
2. Coaches & Trainers who lack an effective Personality Profile in their existing Programs
If you are a Coach or Trainer, realise that the integration of a powerful Personality Profile into your program is the key to faster and more long lasting results for your clients. This is how to grow and scale your business consistently because of return clients & referrals.
3. New Coaches who lack a proven Signature System to offer clients so they begin earning
When you just start out, possibly after a general Certification, you might spend years creating and testing a program that is valid in helping people get results. This process postpones you earning doing what you love. And you must or it is just a hobby, not a business.
A Rapid Rundown of the Certification Process
You will be able to make a bigger impact moving beyond what the masses offer in their Coaching Programs!
Interested in the Facilitator Program?
See the options for Booking a Discovery Call
In the Certification Program you get over $55,300 worth of Useful Trainings & Tools. Decide what it is worth to you!
Phase 1 about You & Your Professional Persona Message
Valued at $13,079
Masterclass Training Videos & Facilitator Certification Manual "My Life My Way" about Business Model, Goals, Package, Message and Branding: Valued at $3750




Personality Profile Readout, Playbook, Game Board: Valued at $250




Access to the Best You Yet Program: Valued at $629




Unlimited Messaging for this month: Valued at $1000




One on One Calls (3) with Diana Dentinger (6 hours): Valued at $2250




Design Your Course One on One Call with Diana Dentinger: Valued at $750




Triple Your Pleasure & Productivity Course: Valued at $4450



Phases 2 & 3 on Methodology, Personality & Case Studies
Valued at $14,750
Masterclass Training Videos & Facilitator Certification Manual "Methodology" about the Your Life Your Way™ Models and Basics of Neuroscience: Valued at $3750




Masterclass Training Videos & Facilitator Certification Manual "Unique Individual Needs" about the 66 Inherited Emotional Memory Conflicts and Solutions: Valued at $3750




Unlimited Messaging for 2 months: Valued at $2000




Two One on One Calls with Diana Dentinger: Valued at $1500




Case Study Materials: Valued at $1500




Case Study Call (3 hours) with Diana Dentinger: Valued at $2250



Done for You Materials with Opportunities & Course Outlines
Valued at $27,500
Starter Pack Materials, Game Boards, Cards, Roll Ups, Contract Examples, Sales Page Examples, Sales Call Examples: Valued at $7500




Certified Licensee Agreement Fee for 1 Year including 3 Coaching Calls: $2500




Officially Certified Certificate & Webpage on Your Life Your Way Academy: Valued at $1500




Facilitator Certification Manual "Opportunities" including outlines & exercises: Valued at $5500




Masterclass 21 Part Audio Series & Facilitator Certification Manual "Psychosomatic" about the meanings of the illnesses from a thought/emotional perspective as well as evolutionary knowledge: Valued at $7500




Unlimited Messaging for 3 months: Valued at $3000



enjoy more success with less stress
Ready to be in the top 1% of the 100,000 Coaches worldwide? Learn these leading edge tools to really distinguish yourself from the masses in the saturated Coaching Industry so you know, master and integrate the latest research in Neurobiology as related to your client becoming the Best Version of themselves!
The Your Life Your Way™ Methodology sets You apart
You will have so much fun Coaching people through their Personality Profile and seeing how their lives, love, work and health transform!
Done for You Exercises
You get the best of my personal growth exercises to do with your clients in one on one or group sessions so you wow them every time!
Done for You Programs
You get program outlines for how to conduct every type of coaching journey, be it for one person, for groups, for families and even for corporate.
Done for You Materials!
You get game boards, cards, posters, roll ups, scripts and so many more materials to make coaching and marketing so much fun for both you and your clients
More Kind Words from People around the World
"This Methodology found a spare puzzle piece that I hadn't been aware of in my Personality. Actually it was the missing piece that's not been there for my whole life. Now it's fully integrated and it's given me confidence..."
"What happened when I learned this, then suddenly I had a lot more energy. I started to feel good naturally... I managed to increase my income by over 58%... Why? Because my peak performance energy went up! I feel good! Definitely look into this."
"Absolutely brilliant! I had no idea of who I was… I even feel upset about it because I managed to provide without knowing and my reference points were always outside, who does that person say I am, do I fit in…then I must be ok even if I don't know who I am. I have a lot of catching up to do…"
Become an Outstanding Coach who helps People exponentially improve their Lives!
Interested in the Facilitator Program?
See the options for Booking a Discovery Call
As
Seen & Heard

On around the World

Our leading edge Methodology has been featured in over 200 media channels in the past 5 years. We are here to evolve the Coaching & Training Industry as well as Education Systems so individuals have clear answers about who they are and why they are here.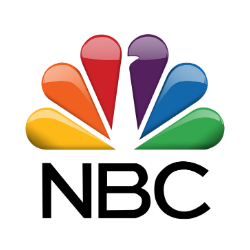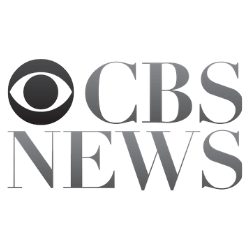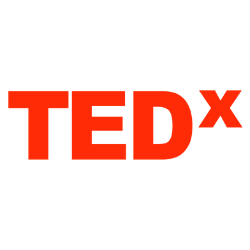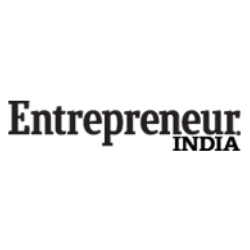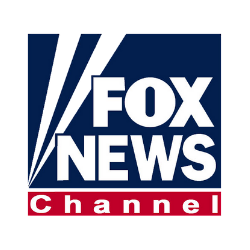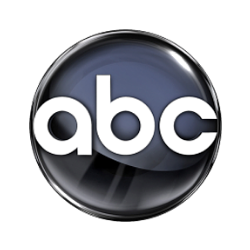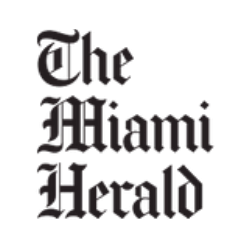 Meet the CREATOR & FOUNDER
Diana Dentinger
Awarded Top 100 World Women Achievers 2018
called "A Woman of Substance" for her Creation of the Personality & Needs ProfileⓇ & the Your Life Your Way™ Coaching Methodology. An innovative Change Maker and influential Thought Leader, Diana Dentinger is a Pioneer in spirit, exploring and finding Solutions to Human Behavior issues at work like low performance, lack of motivation and burnout; and for rapid, long lasting Personal Growth like Self Confidence, Realization & Fulfillment.
As a trendsetter, she differentiates herself from traditional Trainers and Coaches, bringing lightness, play and metaphor creation into Strategic Success Planning as well as profound Science & Spirituality. She has been in the Personal & Professional Development Industry since the end of the 1980's.


Her own proprietary Methodology is fruit of 20 years of rigorous research, study with top European Behaviour Experts and completion of her Education as a Neurobiology therapist for Psychosomatic Illnesses. Living in Europe since 1984, she raises her 4 children in Italy, spends her time creating content for online programs, inspiring people worldwide and training "New School" Coaches in the Your Life Your Way™ Methodology.
Created with