Discover How to Go from
Confusion & Frustration
to
Clarity, Confidence

& Vitality
Watch the Video Assessment & Score Yourself below
:
Discover how to improve your current dissatisfaction,

Why most Coaching Programs don't help you long term,

The 4 foundations to

making

decisions for positive change,

Your next best steps for more happiness & success.


Get started now for greater clarity, confidence & energy.
Take this 5 Minute Assessment
How did You score? What's best for you?

Score from 16 - 72
Start with BABY STEPS
One time $37

There is a stress free way of beginning a self discovery journey. For you we recommend to start with your Partial Personality Profile.

That way you really remember and connect with your Core 3 traits to gain greater clarity on what you want and build some more confidence.

The BUNDLE OFFER of 5 DIY Courses with your Profile reawakens the greatness you have inside in a simple, low time and money commitment. Plus you get access to other courses too.

Your Average per Question was below 4.5

Score from 73 - 116
Do a HOP, SKIP & JUMP
$67/month

You seem to need a more solid foundation. So for you we recommend getting your Complete Personality Profile, who you are in all 12 Facets of Personality.

Dedicating 2 hours (in one sitting or over 4 weeks) you glide through the DIY Course.

Then each month have access to a Q&A call and new Masterclass Trainings to feel renewed energy and be ready to make decisions for how to improve yourself and your life.

Your Average per Question was below 7.25

Score from 117 - 160
Ready for LEAPS & BOUNDS
$97/month

You have achieved things you are proud of. Now you yearn to be more, do more and have more... without the stress & struggle.

And you want balance in all areas of life so they are life enriching and fulfilling. Triple Your Pleasure & Productivity Membership is best for you!

Get monthly Masterclass trainings plus weekly group Q&A Calls with Diana. These prepare you to live the best life ever... your way!

Your Average per Question was above 7.25

Stop Putting Your Life & Happiness on Hold

Reaching your potential is NOT about dreaming, it's about "DOING more you". It does NOT require hard work. It requires conscious SELF awareness!
The 4 Vital Foundations

TO A HAPPIER LIFE ON YOUR TERMS
With Courses on the Your Life Your Way Academy, you set in place these 4 strong foundations to sustain you being your best. Then you build your life, relationships & career upon them for exponential success, meaning & fulfillment.

Listen to Testimonials about the Profile & Process

Natalie Wood
Int'l Manager, Switzerland
"I got the profile and I got hooked. Because getting the profile back, it was a striking moment. It's like getting a mirror. Reading the words that describe you, it's like somebody put the mirror in front of you which you hadn't looked at for a long time... here was something bringing out the best in me...."
Gillian Hipp
PHD MOVEMENT THERAPY, UK
"This Methodology found a spare puzzle piece that I hadn't been aware of in my Personality. Actually it was the missing piece that's not been there for my whole life. Now it's fully integrated and it's given me confidence..."
Mopani MK
Banking Industry, UK
"What happened when I learned this, then suddenly I had a lot more energy. I started to feel good naturally... I managed to increase my income by over 58%... Why? Because my peak performance energy went up! I feel good! Definitely look into this."
Brid Hanlon
Timewaver therapy, Ireland
"Absolutely brilliant! I had no idea of who I was… I even feel upset about it because I managed to provide without knowing and my reference points were always outside, who does that person say I am, do I fit in…then I must be ok even if I don't know who I am. I have a lot of catching up to do."
Close up of a Complete
Personality Profile

Readout & Playbook

My clients say that their Personality Profile is like a Life Instruction Manual that contains answers to whatever issue or desire they have. In the Membership Offers you get your Complete Profile!
Your Unique 20 Page Personality Profile Readout
A 120 Page Playbook Manual
The Your Life Your Way Game Board
Masterclass Trainings to Guide You
More Details on these 3 Fun Options

1. BABY STEPS

- Fast Track Bundle to Bounce Back & DIY Courses for $37


Do It Yourself (DIY) Courses with

your Partial Personality Profile PDF Readout, descriptions and videos about your core 3 Personality Needs; Inner Personality, Personal Project & Personality Plus.

BONUS 5 MINI COURSES
Bounce Back with Purpose Course

Real Self Confidence Courses (2)


Change Made Easy Course

Fantastic Energy Formulas Course


Lifetime access for one time payment of $37
HOP, SKIP & JUMP

- Complete Profile as a Best You Yet Member for $67/month


First go through your Complete Personality Profile in a Do It Yourself (DIY) Journey. The PDF Readout has descriptions and video links of who you are in the 12 Facets. Use the Playbook & Masterclass Trainings to finish in @2 hours during

the first month

.

ADDITIONAL MASTERCLASS TRAININGS


Being Effective with Self Talk
Defining Your Deepest Desires
Fulfilling Your Needs Daily
Deepening Your Life Purpose
Creating Real Self Confidence
Communicating Consciously
Managing Your Time, Self & Energy
Designing a Life Style that Fits

PLUS 2 MONTHLY LIVE Q&A Call with Diana
Support for One Year at $67 a month or $675
LEAPS & BOUNDS

- Triple Your Pleasure & Productivity Membership for $97/month


Your

Complete Personality Profile

with descriptions and personalized videos, the Playbook and Masterclass training.

PLUS LIFE CHANGING MASTERCLASS TRAININGS
Being Effective with Self Talk

Defining Your Deepest Desires

Fulfilling Your Needs Daily

Deepening Your Life Purpose for Greater Ease

Women Only: Creating Real Self Confidence

Men Only: Having Real Self Confidence

Communication: Bridge Any Gap in Getting Along

Managing Time, Self & Energy for Men & Women

Designing a Lifestyle that Really Fits You

Entrepreneurs: Growing Professionally through Freedom

Leaders & Teams: Gaining Stability & Trust for Growth

Health: Overcoming Psychosomatic Issues

Relationships: Improving Couple, Family & Parenting

Business, Balance & Branding for Unique Positioning

Practical & Profound Approach to Spirituality

PLUS Weekly Office Hours as Live Q&A Calls
PLUS Your 2 Hour One on One Coaching Call with Diana

Support for a year at $97 a month or $975
Better You.
Better Life
.
And all by Playing with Your Personality - NOT by Working on Yourself!

Free to be You!
Free from nagging fears as well as your self or socially imposed limitations.
Empowered!
No matter what goes on in the outside world, living your greatest potential.
Focused
on doing more of what matters to you for happiness, health and fulfillment.
The strain of these past few years took its toll. Where you are now is NOT where you want to be!
You might be having more "bad days" than you are used too. Taking a closer look, you see yourself going from slight discomfort to total disconnection.
With Yourself
Some days you feel you don't know who you are anymore. You are confused about what you really want and maybe annoyed with yourself that you are wasting time, getting distracting and seemingly putting your life on hold. Self doubt & inaction drain you.
About Your Energy
The idea of more hard work and determination wear you out. You are worried that if you push yourself too much, you might break or burnout. You have let fear and anxiety take over. It's unpleasant.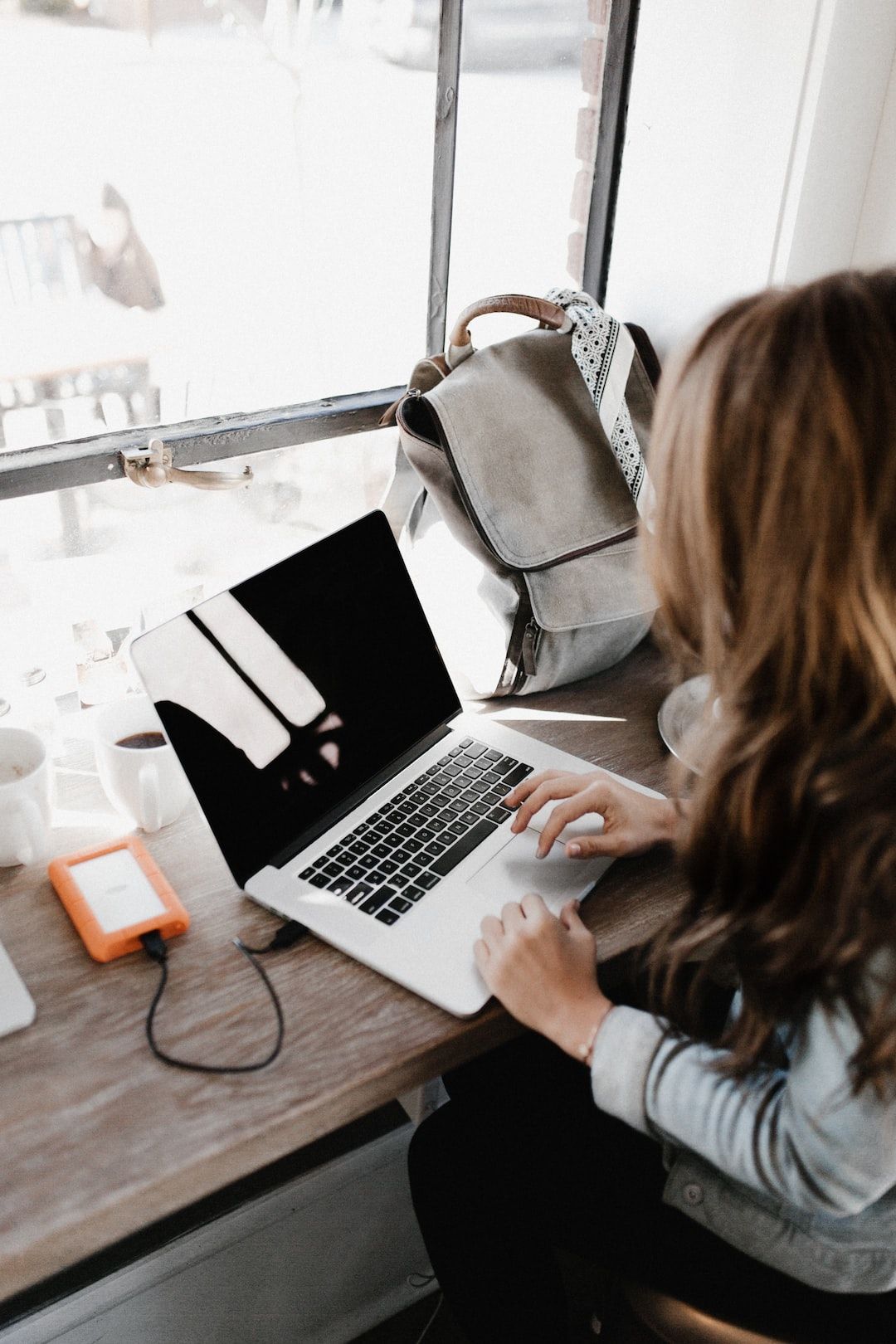 In Your Relationships
Those around you (or you) are afraid of change. No one wants to rock the boat. You have a lot on your plate and are often stretched too thin. You feel you are compromising your career for family, or even vice versa!
At Work
You might have outgrown what you are doing but you're stuck in the fear of leaving something you worked for. Something has to shift, but what? Your work suffers because of your overall dissatisfaction and lack of concentration. You desire more & better.
Everyone
deserves
more Happiness
The Academy is on a mission to help you navigate the changes and challenges, fulfill your needs successfully and create your unique road map for happiness. How we do that is by providing Personal & Professional Development Courses for people of all ages at prices accessible to most.
How are you feeling now about your life?

In the first image you ask yourself where you are: empty, lost, clear but not confident, needing energy or ready for fulfillment.

Then see which Course Series or Membership is the best fit for you in this phase of your life.

Even if you are unclear or lack confidence, are low on energy and a couch potato... it is just a phase. Move through it faster by tapping into your Personality talents!

Be the Real You. The
Best You

.

Imagine life if you were crystal Clear, totally Confident, full of Energy... always and everywhere taking Action to realize your dreams & desires!
With Yourself
Having the vision & direction so you fully trust in yourself and your innate knowing. Pursuing your dreams and desires with joy!
In Your Relationships
Giving the best version of yourself to everyone! Noticing how your sense of calm and inner peace create harmony all around you.
About Your Energy
Feeling balanced, mentally and emotionally, allowing you to make the best decisions for how to dedicate your time.
At Work
Believing in yourself so, if needed, you pivot into something more fulfilling and flourish thanks to owning your gifts and talents.
Whatever You want, get it Faster with this Depth of
Clarity, Confidence
&
Energy
More Appreciation for the Profile & Process

Paulo Fernandes
LONGEVITY COACH, PORTUGAL
"Diana has a capacity of looking into you. She's a lovely person, amazing. I know a lot of people in the Coaching world, but she's special. Because I think she has tools that nobody has. Diana really is one of the best people I know in terms of Coaching, in terms of getting you to another level."
Dr. Pratima Shah
UNIVERSITY PROFESSOR, INDIA
"When I was reading the Personality Profile, I felt as if Diana knew me more than my parents ever did... It was so overwhelming I was literally crying when I was reading it..."
Callum Bridgeford
HEALTH EXPERT, UK
"Meeting Diana, she bridged that missing part of things. The experience I went through personally... I've been able to switch around how I run my life and it has already released so much energy in me. What Diana does is so complimentary to the health side of things."
Dr. Philippa Moss

Transformational coach

"If you know who you are and all your different facets of your personality, then it becomes easier. I don't have to watch that, that's what they're doing. And I think that is the most important thing to have because, like you said, you give off that energy when you're confident in it. And, I believe in you attract what you attracted back to yourself."
Have an Important Decision? Get 1 on 1 Support Instead.

\Learnworlds\Codeneurons\Pages\ZoneRenderers\CourseCards
Want Fast & Fun Growth? See Your Score

1. BABY STEPS
Score 16 - 72

Curious Beginners to Personal Growth
5 MINI COURSES & YOUR PARTIAL PERSONALITY PROFILE

One Time Payment

Your Partial Personality Profile plus instant access to these 5 MINI COURSES:
DIY Fast Track to Bounce Back


DIY - 2 - Self Confidence Courses


DIY Change Made Easy Course


DIY Fantastic Energy Formulas

2. HOP, SKIP & JUMP
Score 73 - 116

Ready to Positive Change Inside Yourself
YOUR COMPLETE PERSONALITY PROFILE & 2 Monthly Q&A

Pay in full $675 - Save $129
Your Complete Personality Profile plus instant access to 2 Masterclasses:
DIY Best You Yet Full Course


All Personality Quizzes


DIY Affirmation Creation Course


2 Monthly Live Q&A Call


New Masterclassses for 6 Months

3. LEAPS & BOUNDS
Score 117 - 160

Committed to Fulfillment with YOUR COMPLETE PERSONALITY PROFILE, Weekly Q&A, Your 1on1 Call

Pay in full $975 - Save $189
Your Complete Personality Profile plus instant access to 4 Masterclasses:
DIY Best You Yet Course

Over 15 Masterclass Trainings


Each Month Access to 3-4 Trainings


Weekly Q&A Calls


Your 2 Hour 1on1 Coaching


Free Pdf of Diana's upcoming Books


Guaranteed Answers on Calls

More People
loving

their Self Discovery
Grab 1 of these 3 Fantastic Options Today
Unlock your inner potential so you excel in your life, relationships & career. We are here to help!
1. BABY STEPS

with Your Partial Personality Profile & 5 Mini Masterclasses


Understanding how to be more resourceful and resilient, expressing the best of who you are in the core of your personality for greater confidence where it is needed.
2. HOP, SKIP & JUMP

with Your Complete Profile, Masterclasses & Live Q&A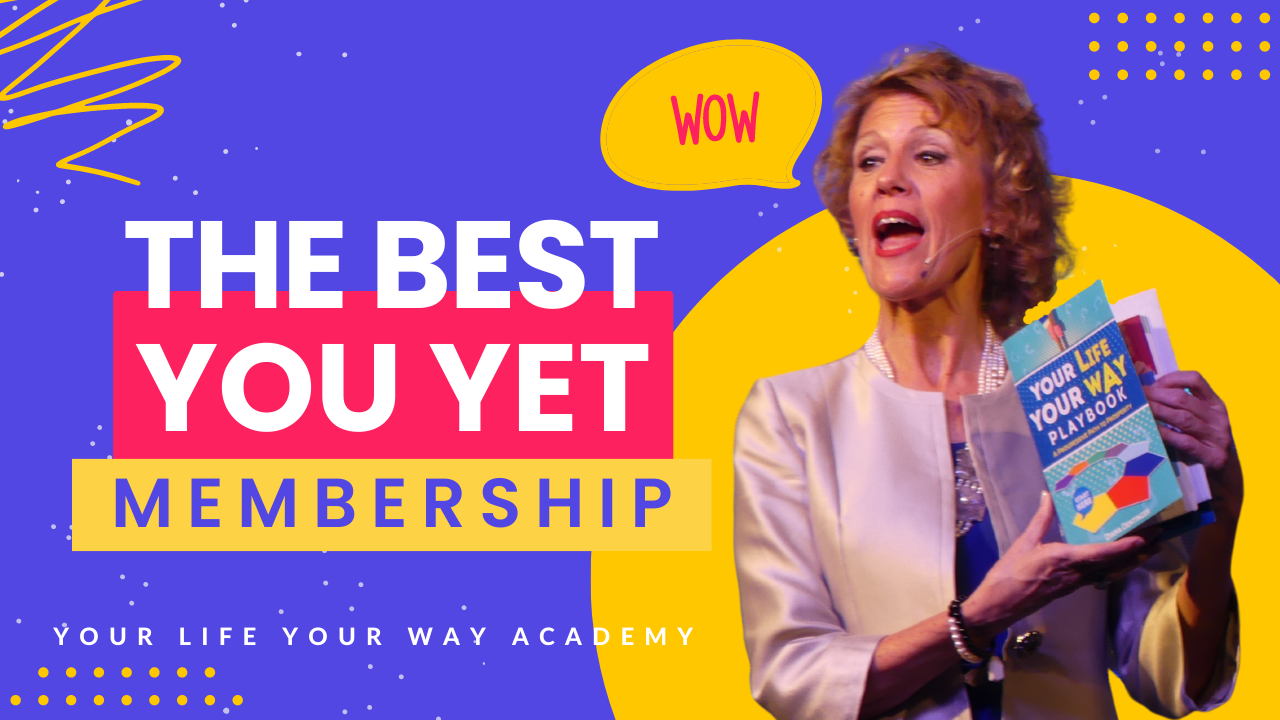 Having the vision and direction you need to see more positive changes in your life. Making better decisions aligned with who you are for more happiness & less stress.
As
Seen & Heard

On around the World

Our leading edge Methodology has been featured in over 200 media channels in the past 7 years. We are here to evolve the Coaching & Training Industry as well as Education Systems so individuals have clear answers about who they are and why they are here.

Hi, I'm Diana Dentinger
Over 30 years experience as a Leader in the Industry:
Coaching & Training since 1989

Psychosomatic Illness therapist since 2004

Best Selling Author & International Speaker

Creator the Personality & Needs Profile®

Founder of Your Life Your Way Academy

Awarded Top 100 Women Achievers 2018
Growing up in a huge, midwestern USA family, with over 250 relatives, I realized at a young age that every person has their own set of talents & issues. This
"people filled" environment
sparked my interest to understand
what made each person unique
.
In 1980, I received a scholarship to Miami University to study medicine but after a year understood that I was
not interested in fixing illnesses
.
I yearned to help people be happier with themselves, get along with others (since my parents didn't) and become who they are meant to be.
Even though I graduated in 1984 with a degree in Business & Marketing,
my preferences tended towards Human Resources
.
Moving to Europe in 1984 after graduation, I became an Entrepreneur in Germany offering a wide variety of serviced to Americans abroad, then subsequently became a Corporate Trainer & Team Building Specialist in Italy from 1988 on.

Each of my 4 pregnancies allowed me to slow down and research more about Unique Individual Programming, Human Potential and take part in high level Energetic & Spiritual work. Reverse engineering my experience as a Psychosomatic illness therapist, in 2004 I created the Personality & Needs Profile® and this revolutionary "biological" Coaching Methodology.

My hundreds of clients in over 20 countries of the world say I know them better than they know themselves. I feel honored and responsible to guide them to be their best. It is thanks to having simplified complex concepts like Personality and put them into a fun, "game board" like process that they all thrive in their life, relationships and career. And you can too!
For People of
every Age

, Profession & Background

There are massive benefits to knowing how you are! Make better decisions based on your unique set of needs, establish your priorities and manage your time for greater success without the stress.
Women evolving to create more overall Fulfillment
Empowerment seems to be the key word for women this decade. And many feel this urgent calling to do more of what is meaningful to them in family & community. It is your time to shine! Join the Best You Yet Membership to balance your life.

Entrepreneurs & Leaders contributing to Society
With the work context changing many are migrating to having their own businesses. Not everyone is "cut out" to be an entrepreneur. Join the Triple Your Pleasure & Productivity Membership for 1on1 support from Diana about your Mission & Vision.
Millennials desiring success on their Terms
As the young adults see that the "old way" of doing things, like just climbing the ladder to success, is going out of style, they want to make better decisions earlier to have the balanced life their parents didn't. Join the Best You Yet Membership.

Coaches discovering more Advanced Tools
Here in the Academy we offer Facilitator Certification because most Coaches & Trainers lack an effective Personality Profile. Join the Triple Your Pleasure & Productivity Membership to experience the effectiveness.
What
You all have in common

?

The desire to be more!


Because you each know that YOU ARE MORE than you are being right now. And with that you also desire to contribute to the greater good by doing more of what matters to you and of what positively impacts society.
Yet
Your Life

might be Unnecessarily Tough WITHOUT these

4 Foundations

in Place

Without Clarity?

- You waste so much time searching for answers or in generic self help.
- You stay confused too long.
- You are super easily distracted.

Without Confidence?

- You wait for others permission or follow the latest leader or guru.
- You start things and then stop when it gets hard instead of breaking through.

Without Energy?

- You are a drain for yourself and others and quite a drag to be around.
- You look for quick pick me ups like caffeine or shopping.

Without Action?

- You don't get much done setting yourself up for massive regret.
- You waste time just planning or thinking then have to hurry.

Having Your unique Personality Profile & Going through the Process supports you with each one!
Frequently Asked Questions
How does the profiling process work?

You fill out an Open Ended Question Questionnaire. So you will write some sentences for a total of at least 30 words per each of the 15 open ended questions. An example is: "Name the number one challenge that if it were solved would change your life for the better?" When correctly filled out, we put your questionnaire into our system and this elaborates your Personality Profile Readout. We organize which of the 22 Unique Individual Personality Needs you have in each of the 12 Facets of Personality. Personality is complex but we have massively simplified it for you. Then within 48 hours you get your unique PDF Readout. This has a few pages of explanation about the Methodology and 12 pages of descriptions plus links for each page to a personalized video explanation too. You will love hearing about your Needs and talents in each of the 12 Facets. Clients call this the missing piece to their Personal & Professional growth. This methodology is protected by copyright laws.

Does Personality (or my Readout) change over time?
No, your Personality does not change. The degree to which you live your Personality is what changes. You might have periods during your life in which you fulfill your Unique Individual Personality Needs and are therefore express your Potential. But there might be other periods in your life in which you do not. Being that this Profile and Methodology was created by reverse engineering the root causes of psychosomatic illnesses, there is a higher probability of you developing illness when you do not express your Personality Potential.

How is this Profile different than other Personality Tests or Assessments?
Most other "tests" or assessments have you answer a multiple choice questionnaire, forced yes or no answers or even rate affirmations from strongly agree or disagree. These are called Psychometric tests. They are not based on science. And if you take the same test at a distance of time, there are probabilities that the results will vary. The results you obtain from these "tests" or assessments are that you are 1 of 4/8/9/16 types. Many reference your performance only in a work environment, and few or none describe you in a holistic way. The origin of most Personality tests come from studies by Carl Jung and Archetypes but were assembled by others back in the 1930's for the selection of male soldiers for military service and women to be placed in factory jobs. They are outdated and obsolete for people wanting long lasting, aligned and positive change.

How do you get your Personality & Unique Individual Needs?

You inherit each of your Personality aspects as Unique Individual Needs at conception. Contained in the sperm and egg from your father and mother are your physical traits as well as Emotional Memory. These Inherited Emotional Memory "codes" create your predictable innate needs, challenges, talents, strengths, values, preferences and world view. When you are being "your best" you emotionally feel great. It is because you are first and foremost emotions. This information is stored (like DNA) in every cell of your body as well as in your limbic system and frontal cortex as images of "what it's like to be you". It sounds very "complex". And yes, Personality is complex but we have simplified it for you! The basis is the science of how you are a unique individual. You don't need to understand the science. You just have to read your Personality Profile and be you.
about the methodology

Why this is unique

1. BABY STEPS

with a Bundle to Bounce Back DIY Partial Personality Profile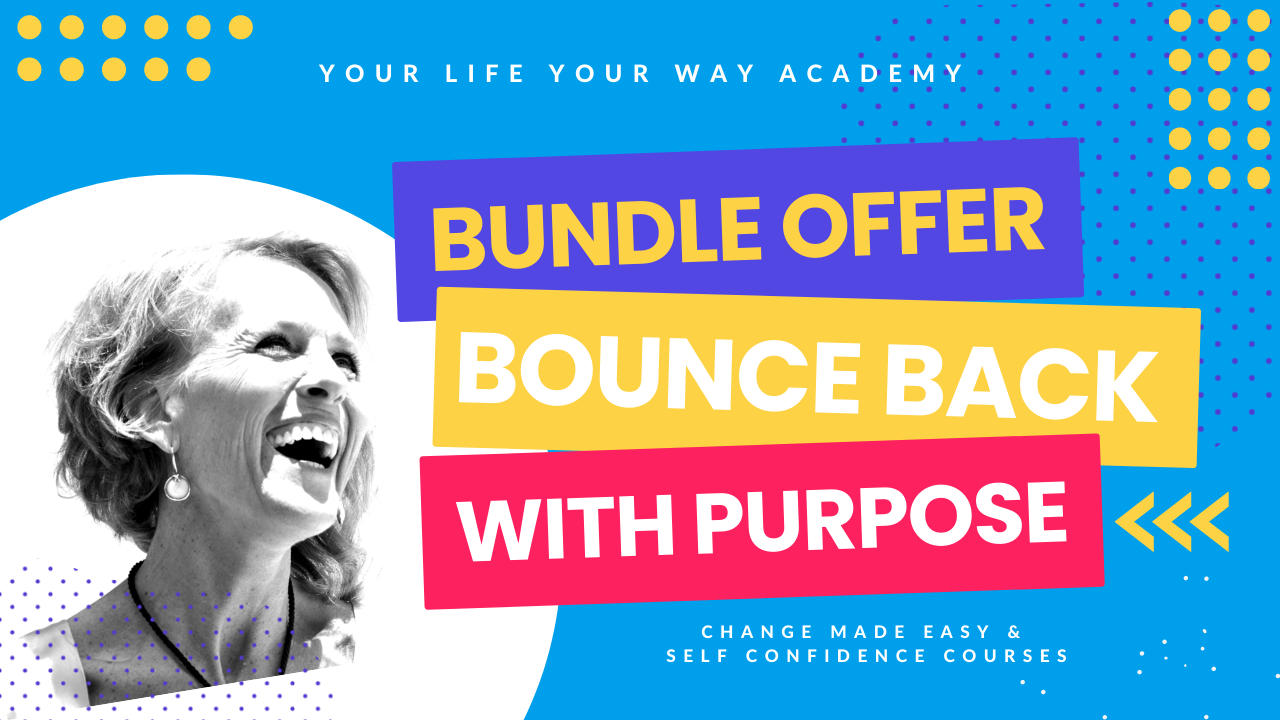 Understanding how to be more resourceful and resilient, expressing the best of who you are in the core of your personality for greater confidence where it is needed.
2. HOP, SKIP & JUMP

as a Best You Yet Member with Masterclasses & Calls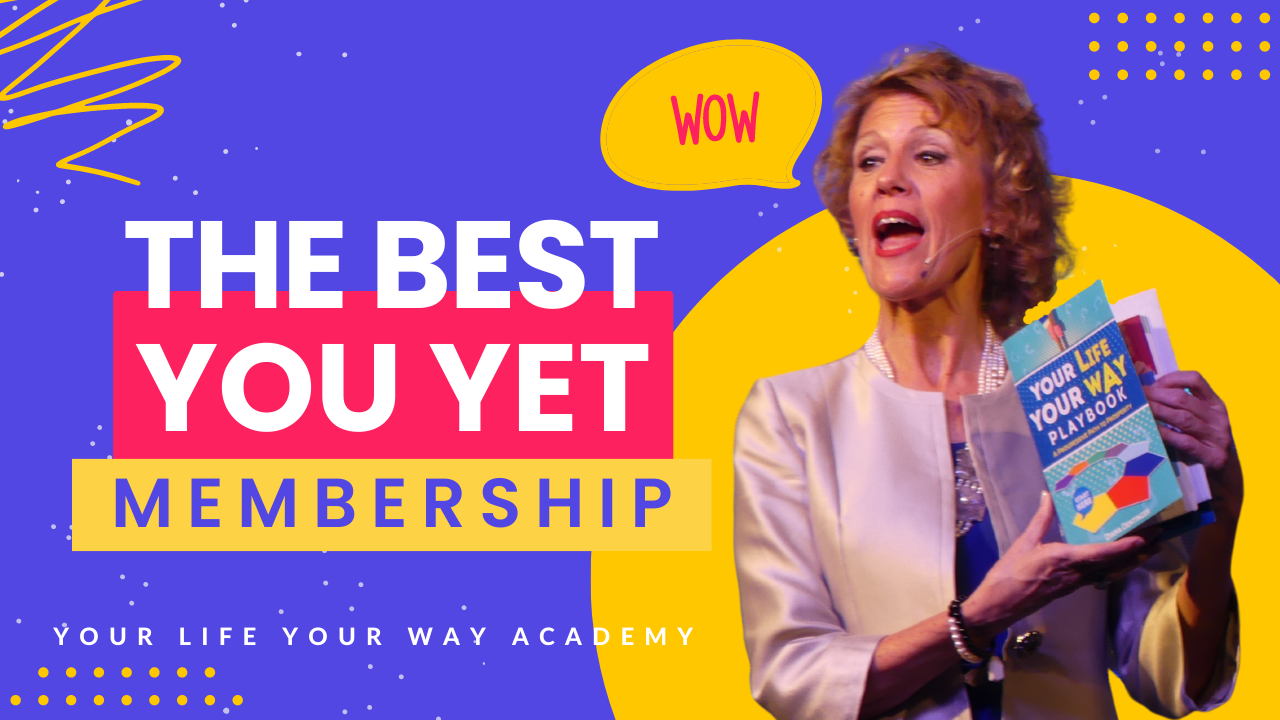 Having the vision and direction you need to see more positive changes in your life. Making better decisions aligned with who you are for more happiness & less stress.
See you on the
next pages

to show you more

BUNDLE with Bounce Back with Purpose - Partial Personality Profile plus 5 Mini Masterclasses as a great start.
Best You Yet Membership - Complete Personality Profile plus Masterclasses & Monthly Live Calls to continue growing.
Triple Your Pleasure & Productivity - Mega Masterclass Series plus Weekly Live Calls to really up level your life.
Created with