Get Real Self Confidence a Woman's Way
Self Confidence for Women

Plus Partial Personality Profile

Discover how to energize your life by showing up real in every situation!

Find the secrets in this Masterclass Series on Self Confidence for Women Only... because Confidence is more about the Energy of being you and your Endocrine System than superficial techniques!
It has nothing to do with your limiting beliefs or your mindset. Those are "old school" and outdated! It instead has to do about YOU and who you are meant to be! That way your energy is coherent. You feel it inside & out and so do the people around you! VALUED AT $692 - TODAY ONLY $19.
What is your Lack of Self Confidence costing You?
Without Self Confidence you wait for other people to accept and approve of you.
Without Self Confidence you are trapped living up to other's expectations of you.
Without Self Confidence you give others permission to define your self worth.
What you get in this

Self Confidence

Course for only $19
Your Own 20 page 3 Core Needs Personality Profile Manual with Exercises
The foundational tool in the Your Life Your Way™ Methodology is your Readout with emotionally moving and practical descriptions of your Unique Personality Needs. VALUED AT $197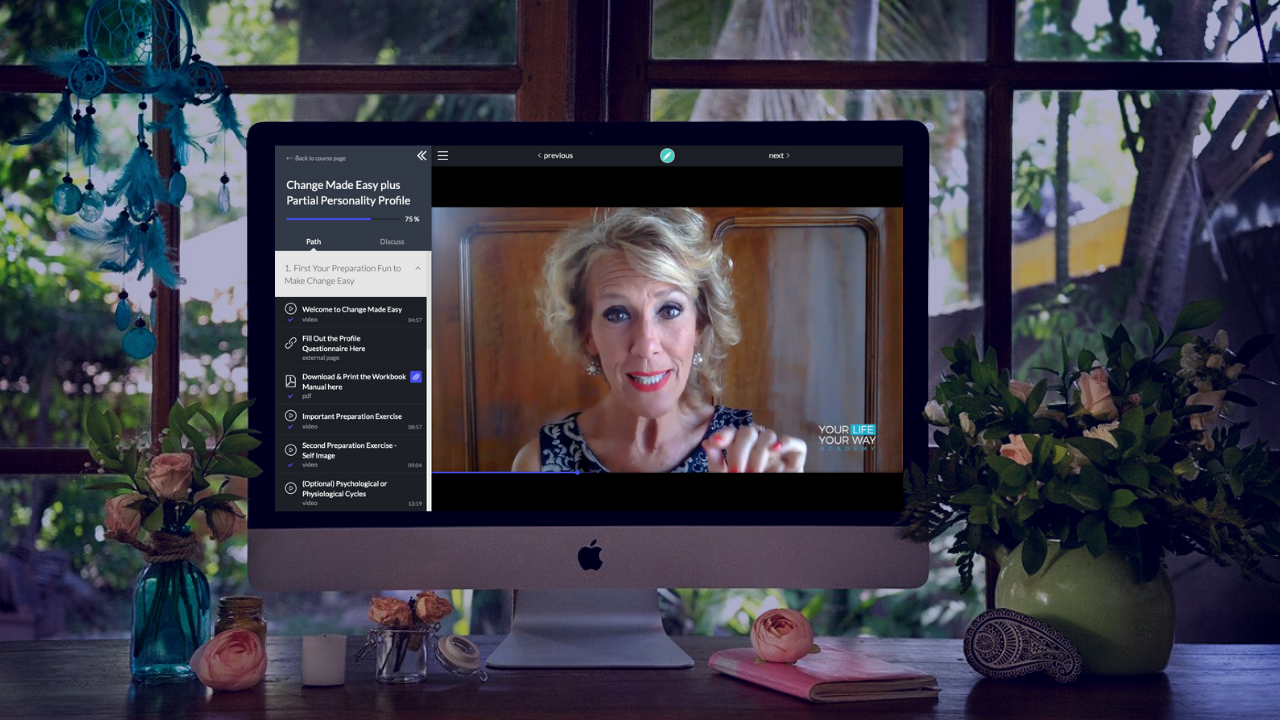 A 7 Part Masterclass Video Training
Follow along in a simple process to step into your greater potential, find solutions to current desires and struggles so you feel clearer, more confident and energized!!! VALUED AT $495
Praise from High Level Professionals for the

Your Life Your Way™

Profile &

Methodology
"This process is life changing. When I worked with Diana, I remembered my fuller potential and connected deeper with my purpose. It is as if the things that were once blurred came into consciousness and allowed me to thrive gracefully."
Patricia GOZLAN
Prosperity Coach, Switzerland
"Diana, you have blown me away with what you knew! It was so impressive and accurate.
You are so talented and intuitive. Everyone will be very impressed with what they learn about themselves and their dear ones."
LORIE MARRERO
No. 1 Best Selling NY Times Author, USA
"Treat yourself to this Program with Diana a nd watch magic happen! She has simplified a complex topic and gives you practical and fun ways to integrate and implement what you discover about your purpose and true north. This program offers a unique methodology and a unique perspective that lead to deep understanding and life changing insight."
NANCY ALLEN
CEO Her Company INC., USA

As
Seen & Heard

On around theWorld

Our leading edge Methodology has been featured in over 200 media channels in the past 5 years. We are here to evolve the Coaching & Training Industry as well as Education Systems so individuals have clear answers about who they are and why they are here.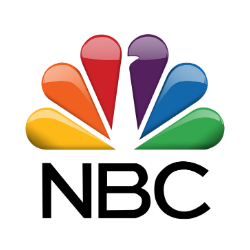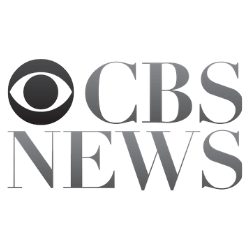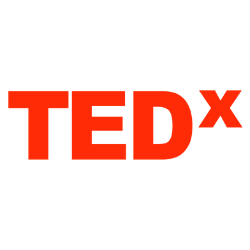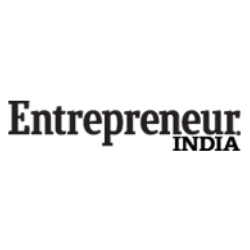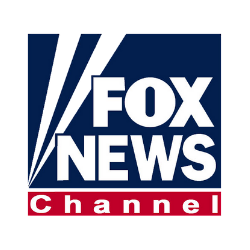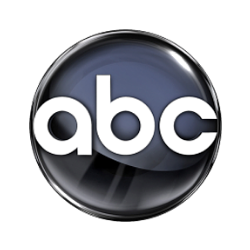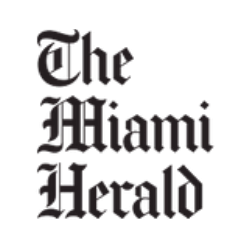 Tools to Help You Tap directly into Your
Core 3 Talents
Your Own Pdf Profile

3 Personality Videos

7 Masterclass Trainings

Effective Exercises

A 20 Page Pdf Manual
Know Yourself
better to make the best decisions
Sure, it's nice to be appreciated, but with confidence you don't need other people's acceptance for you to live fully.
Sure, it's great to want to "make other's happy" but you can do it confidently your way without draining your energy.


Sure, it's great to feel respected or get paid "what you are worth" but it's better to live without the imposter syndrome because you know you deserve the best and more!
Happiness on Your Terms
without needing to please
This is a first step to feel more empowered, a woman's way, & to live in a synchronistic flow of ease and grace.

Confidence is a significant part of your overall well-being. When you have confidence, you will thrive in all areas of your life, including your career, relationships, interactions with others, as well as helping with your self-image.

Get precise and profound answers with the the Your Life Your Way™ Personality Profile.

Natalie Jane Wood
"I got the profile and I got hooked. Because getting the profile back, it was a striking moment. It's like getting a mirror. Reading the words that describe you, it's like somebody put the mirror in front of you which you hadn't looked at for a long time... something bringing out the best in me...."
Dr. Pratima Shah
"When I was reading the Personality Profile, I felt as if you knew me more than my parents ever did... It was so overwhelming I was literally crying when I was reading it..."
Gillian Hipp
"This Methodology found a spare puzzle piece that I hadn't been aware of in my Personality. Actually it was the missing piece that's not been there for my whole life. Now it's fully integrated and it's given me confidence..."
Self Confidence for Women

including Your Partial Personality Profile for

only $19

Personality is the "tool" you use to make it through life. It is essential to know all the aspects of your Personality so whatever you want to do in life, you know how to make it happen. And whatever issue comes up, you know how to tap into your inner resourcefulness to deal with it. We offer you Clear Answers to Who You are in a Personalised Course (rather than a generic freebie) as the Best Way to Discover Your Way! VALUED AT $692
Your Core 3 Talents

Trainings & Manual

All in 1.5 hours
They say it.
We teach it.
Get Clear, Confident & Energized being Your Best!
"I was so surprised at how precise all this information is about me. It helped me to observe and change certain behaviours in a way that actually make me feel better! So now I understand why I am doing things, and instead of putting myself down for stuff, I am aware of it. It helps me not take things to an extreme and blame myself. It has been really helpful and useful. The support from Diana was fantastic so I could integrate things and it added such a personal touch."
Aine Bernce
Fashion Designer, London, UK
"Diana represents the change that I so desperately needed. Before Coaching with Diana I was very confused about who I really was without enthusiasm for life, doing everything robotically, even the things that I once loved doing. She helped me rediscover myself. Amazingly she knew so much more about me than I actually ever did! I gained so much awareness, became a new person feeling happier, more productive and it got better."
Vitoria castro
Video Marketing, USA
"Easily identified myself. So useful to know that my 'preferences' are in fact 'needs' - and now recognised I can take responsibility for meeting them. I foresee this becoming part of the core training for coaches, counselours and therapists. Essential for parents, teachers and everyone who works with people, and everyone who wants a better understanding of themselves. Excellent!"
Jasmine Simpson
Success Coach, New Zealand
Your Course Contents for Confidence in 1.5 hours
Meet the CREATOR & FOUNDER
Diana Dentinger
Awarded Top 100 World Women Achievers 2018
called "A Woman of Substance" for her Creation of the Personality & Needs ProfileⓇ & the Your Life Your Way™ Coaching Methodology. An innovative Change Maker and influential Thought Leader, Diana Dentinger is a Pioneer in spirit, exploring and finding Solutions to Human Behavior issues at work like low performance, lack of motivation and burnout; and for rapid, long lasting Personal Growth like Self Confidence, Realization & Fulfillment.
As a trendsetter, she differentiates herself from traditional Trainers and Coaches, bringing lightness, play and metaphor creation into Strategic Success Planning as well as profound Science & Spirituality. She has been in the Personal & Professional Development Industry since the end of the 1980's.


Her own proprietary Methodology is fruit of 20 years of rigorous research, study with top European Behaviour Experts and completion of her Education as a Neurobiology therapist for Psychosomatic Illnesses. Living in Europe since 1984, she raises her 4 children in Italy, spends her time creating content for online programs, inspiring people worldwide and training "New School" Coaches in the Your Life Your Way™ Methodology.
Massive Benefits based on Maslow's
Hierarchy of Needs
Combining Maslow and his theory of Human Motivation with my experience as a Psychosomatic Illness therapist and Coach for over 30 years, what I see is that when you know who you are with this depth, you are healthier (Maslow's Physiological Needs); you are more able to create stability by applying your innate talents to your career (Maslow's Security Needs); your relationships are richer because you show up real (Maslow's Belonging Needs); you feel confident in trusting your inner knowing (Maslow's Esteem Needs); and finally you have the answers to how to realise yourself in your life purpose (Maslow's Actualization Needs).
You fulfill Maslow's Needs more easily when you are clear on who you are!
Live being in your greatest potential 24/7!
You have the answers inside when you clearly know how to see them!
Be the right person in the right place at the right time! Stand powerfully in what you offer being the best you!
Fulfill your Life Purpose in your day to day life.
Design your reason to be on the foundation of who you are.
Self Confidence for Women

including Your Partial Personality Profile

for only $19

The Real You has its own "optimum rate" of vibration called resonance. When you are in resonance to the Real You and your Purpose, then you live balanced and in harmony. You can say "no" to people and situations that are "out of alignment" with what you should be doing with your life, therefore opening the doors to more opportunities and "yeses" that put you on a path of prosperity. VALUED AT $692 - TODAY ONLY $19
Your Core 3 Talents

Trainings & Manual

All in 1.5 hours
We have a no refund policy because it is our belief that this creates an excuse for people to not take action and commit fully to their Personal & Professional Development. In each course, you get your personalised Profile Readout which has immense value in itself along with the Masterclass Trainings. Investing this low fee and some of your time will save you tons of energy drain on hesitation, procrastination or analysis paralysis.
Created with